Confetti To Silks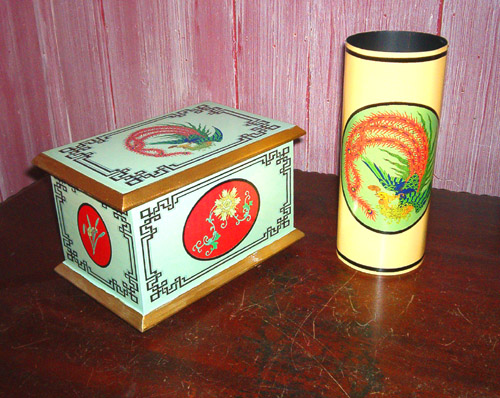 Here is a wonderful piece that will accent any collection, or highlight any show! From a gorgeous oriental design chest, confetti is poured into a tall tube. The confetti then changes to yards and yards of colorful silk.
Silk not included. You may also change the confetti into a number of other things.
A true classic of magic, made in the finest old-world tradition, by a master craftsman. Fully functional, yet wonderful enough for your magic collection.
Please use your browser's back button to return.
---
Copyright © 2005 Michael Baker / The Magic Company. All rights reserved.