TALL CARD STAR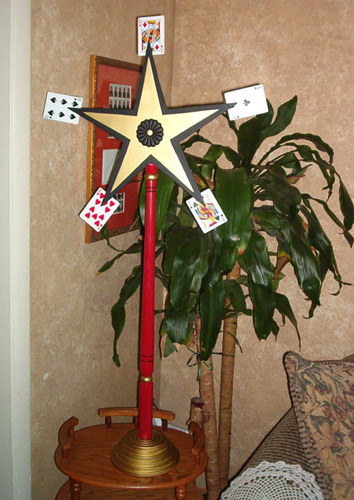 This beautiful piece is handcrafted from the finest materials, and then enameled to a wonderful finish.
Five selected cards magically appear at the points of the star. Superior action. May be worked alone or with an assistant.
Made in the finest old-world tradition, by a master craftsman. Fully functional, yet wonderful enough for your magic collection.
---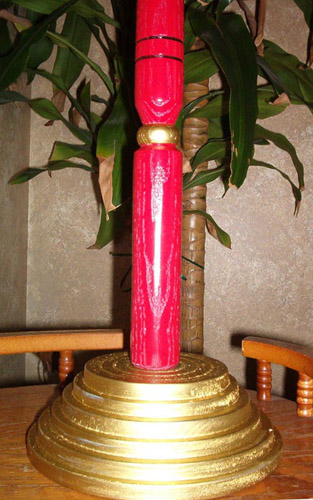 Please use your browser's back button to return.
---
Copyright © 2005 Michael Baker / The Magic Company. All rights reserved.