The Red Card Star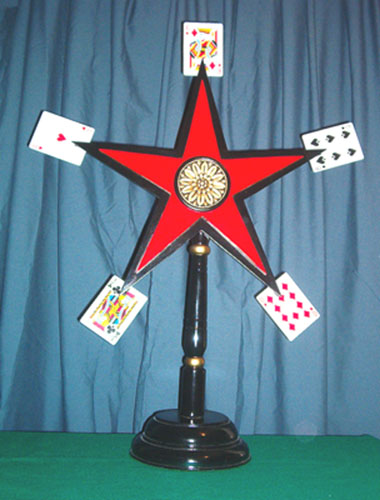 This beautiful piece is handcrafted from the finest materials. The base and pedestal are turned from select hardwoods, and enameled to a lusterous finish. The star is made from the best solid core Finnish birch ply. The hardware is solid brass and the springs are hand-wound.
This may be operated alone or remotely, with the aid of an assistant.
A true classic of magic, made in the finest old-world tradition, by a master craftsman. Fully functional, yet wonderful enough for your magic collection.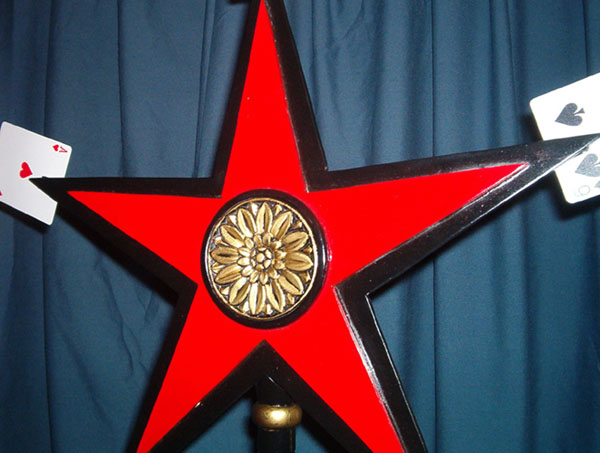 ---
Please use your browser's back button to return.
---
Copyright © 2005 Michael Baker / The Magic Company. All rights reserved.