Utility Silk Pedestal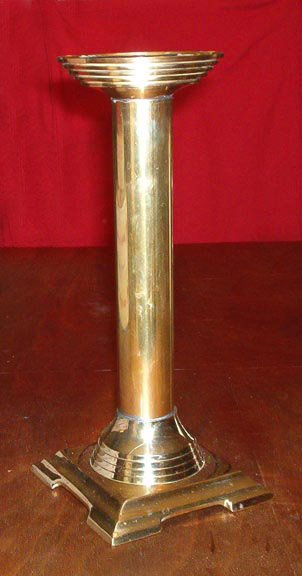 This beautiful piece is wonderful in its design and construction.
Typically used for causing a silk to appear inside a glass that is set upon the pedestal and covered with a larger scarf.
The workings are amazingly deceptive from a very short distance.
Very well made from solid brass, fully functional, but beautiful enough to make a wonderful addition to any collection.
Please use your browser's back button to return.
---
Copyright © 2005 Michael Baker / The Magic Company. All rights reserved.