The Silk Production Box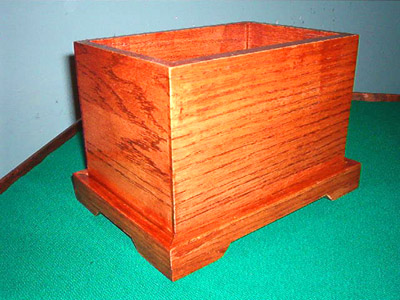 This beautiful piece is handcrafted from the finest materials. Made entirely of select red oak, with beautiful grain figuring, and hand-rubbed to a lusterous finish with a special blend of oils and varnishes, this is a piece that you will use and be proud to show.
This is the classic single flap, non-locking design, preferred by many for its smoothness of action and speed of operation.
The box is topless, and has a removable base. It may be show empty at any point in the routine. It may be used for the production, vanish, and color change of silks. It may also be used for a variety of other routines, including card effects and mental magic, and the production of a number of other objects. It is a very versatile prop and limited only by your imagination.
A true classic of magic, made in the finest old-world tradition, by a master craftsman. Fully functional, yet wonderful enough for your magic collection.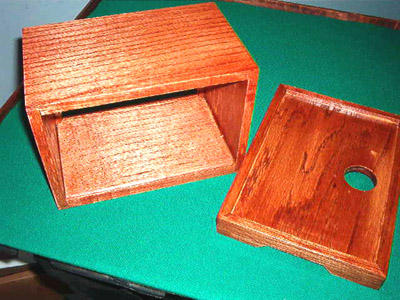 ---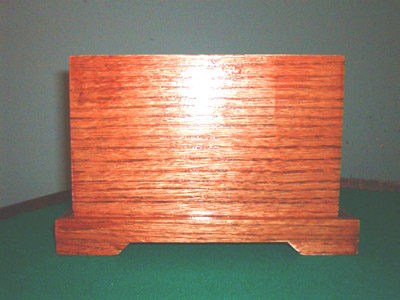 ---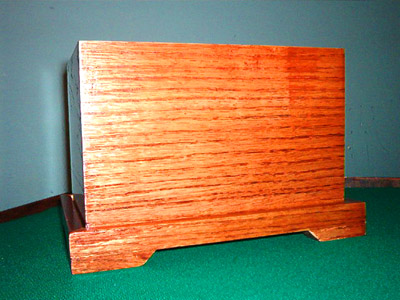 Please use your browser's back button to return.
---
Copyright © 2005 Michael Baker / The Magic Company. All rights reserved.