CARD RISE HOULETTE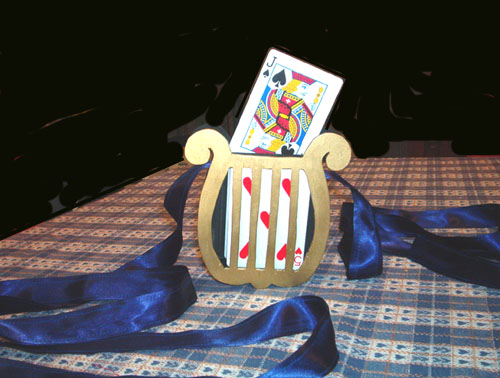 This beautiful piece is wonderful in its design and construction
Effect: Three cards are selected and returned to the deck. The deck is placed into the houlette, which is then held suspended by two satin ribbons. In this isolated position, the three cards rise one-by-one from the deck.
Made in the finest old-world tradition, by a master craftsman. Fully functional, yet wonderful enough for your magic collection.
Please use your browser's back button to return.
---
Copyright © 2005 Michael Baker / The Magic Company. All rights reserved.