DICE TRIO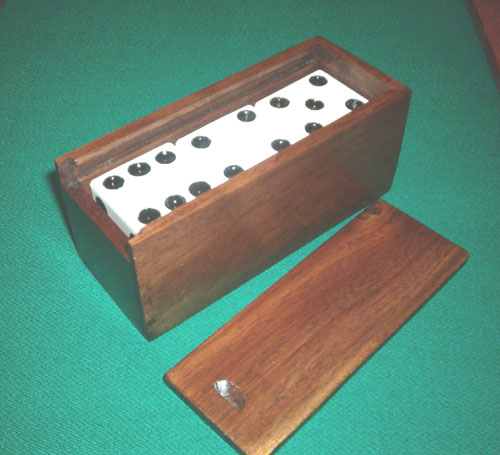 This beautiful piece is handcrafted from the finest select American Black Walnut, and then hand-rubbed with several coats of Tung Oil to a beautiful finish. The dice are made from select hardwood, and finished with gloss enamel. The spots on the dice are recessed.
Effect: Three 1.5" dice are seen in a box barely large enough to contain them. One die is removed and the lid closed on the box. The single die is vanished and shown to have returned to the box.
Made in the finest old-world tradition, by a master craftsman. Fully functional, yet wonderful enough for your magic collection.
Comes with instructions.
Please use your browser's back button to return.
---
Copyright © 2005 Michael Baker / The Magic Company. All rights reserved.