CARD BOX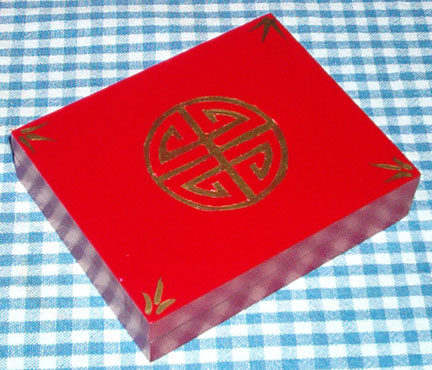 This beautiful piece is handcrafted from the finest materials, and then enameled to a wonderful finish.
This is a standard non-locking flap card box. Many effects are possible, including productions, vanished, switches, restorations, etc.
Made in the finest old-world tradition, by a master craftsman. Fully functional, yet wonderful enough for your magic collection.
Please use your browser's back button to return.
---
Copyright © 2005 Michael Baker / The Magic Company. All rights reserved.