---
Executive-Style Magic Coin Blotter
Handcrafted in beautiful Rosewood!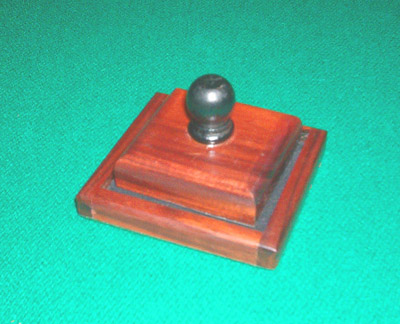 A beautiful Rosewood executive-style Magic Coin Blotter, handcrafted by Michael Baker from The Magic Company. The classic penny to dime trick made in the high quality that will tell everyone that you are a magician who prefers the best!
The effect is simple and easy to do. Place a penny upon the small tray. Cover it briefly with the blotter stamp, and it magically changes to a dime! This is a lovely piece, both functional and one you will proudly display among your finest collectibles.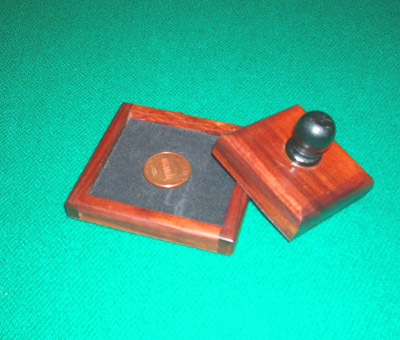 This piece is beautifully crafted in the old world tradition, using the best materials, and is finished with several coats of top quality Tung Oil for a true depth of color. The tray and the underside of the blotter stamp are covered in a soft velvet flocking, and the underside of the tray has a green felt scuff pad.
Please use your browser's back button to return.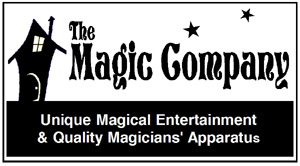 ---